Jobs Circular
Australia Job VISA from Bangladeshi 2023 Online Apply Form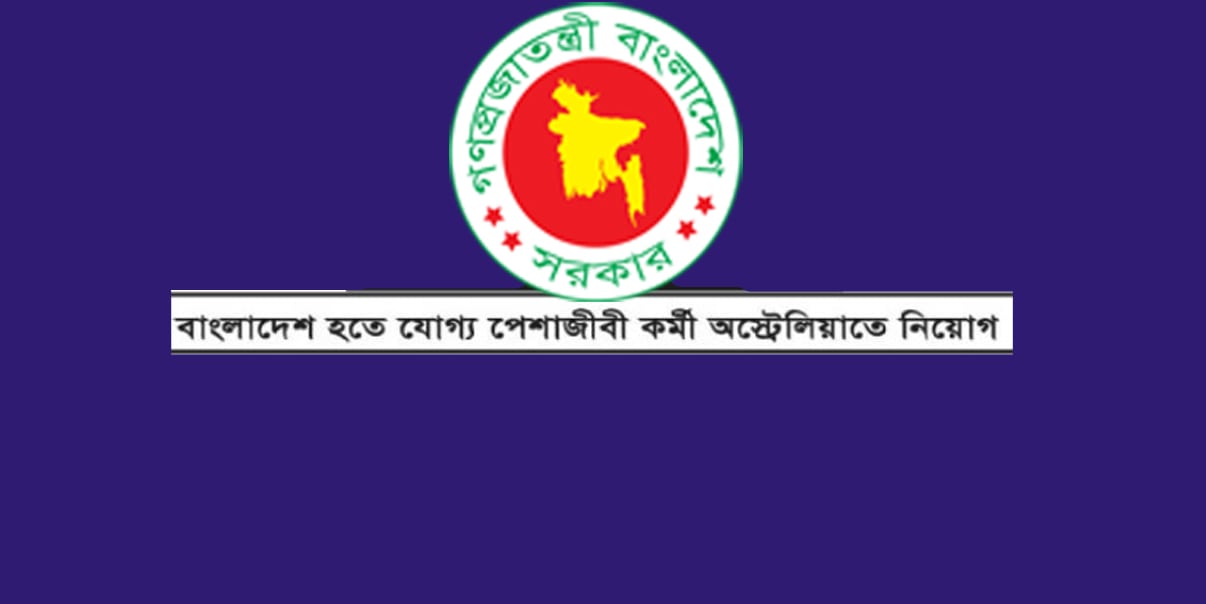 There is a huge demand for new jobs in Australia. Australia has always been a top choice for immigrants considering good wages, improved work environment, job security, labor-friendly labor laws, compensation, permanent residency, and other family members.
Australia will hire 9 types of professionals including IT developers, software engineers, cyber security specialists, social workers, doctors, and nurses. Professionals from Bangladesh will be recruited for some companies in the country. A total of 260 people will be appointed in 9 types of posts. The recruitment process will be conducted through the state-owned company Bangladesh Overseas Employment and Services Limited (BOESEL).
Australia Job VISA from Bangladeshi 2023 Publish Date
Anyone can join the posts subject to qualification as per the notification. Applications for the posts can be submitted online till March. Eligibility, experience, and age limit for applying for each post are different. Soon Will be published 2023 New Job Circular.
USA DV Lottery 2024 Application Form of Bangladesh
How to apply for Australian visa from Bangladesh
Who want to interested this job can be applied by this page. We given all information for apply for this job.
Those interested should apply through the link. Details can be found on the Boesel website.
http://www.boesl.gov.bd/.
That said, there is no better country in the world than Australia for permanent residence. You can also USA DV Lottery 2024 Application Form of Bangladesh
Sheikh Salahuddin Ahmed, an international immigration law expert, and Bangladesh Supreme Court lawyer, was contacted to find out about the current rules for working, living, and settling in Australia. He said there were about 432 occupations on Australia's demand list at the moment. So those who have qualifications can apply with different subclasses of migration and live with family. Many are getting the opportunity to become permanent citizens even after entering the job. The ability to choose the right job and the right territory accelerates the process of becoming a citizen.