Syllabus
SSC Short Syllabus Dhaka Board 2022 PDF Download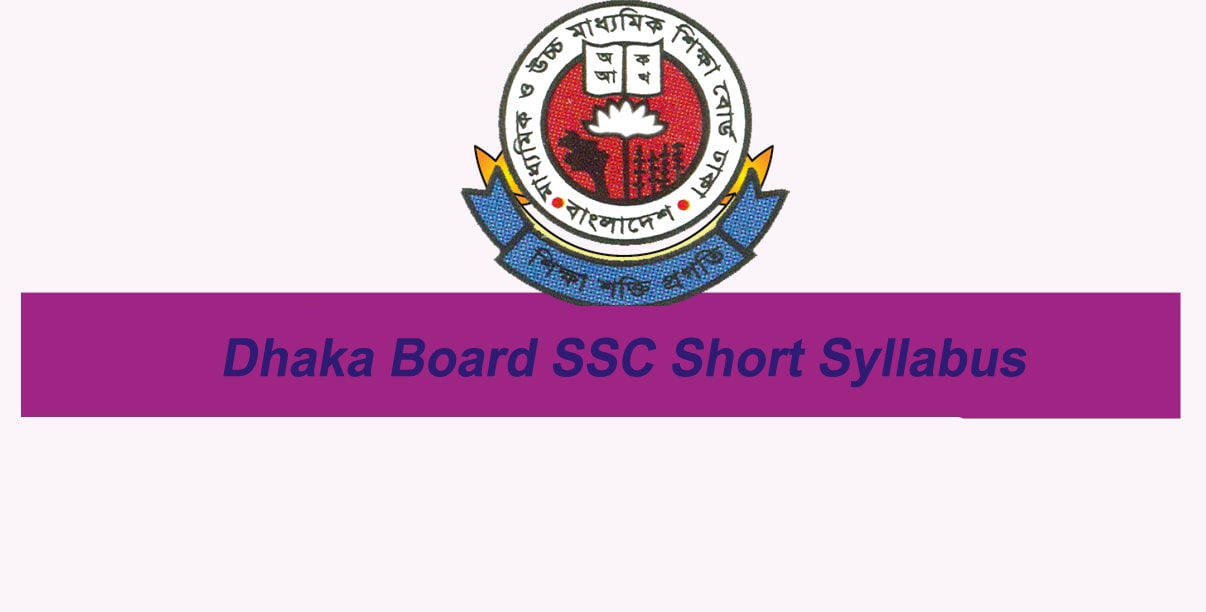 Dear Dhaka Board Examiner Now we have given you SSC short Syllabus Dhaka Board 2022. Already Bangladesh Education board SSC Short Syllabus publish but those syllabus is,t Fixed. Now, will publish the final Syllabus. This year Dhaka board SSC Short syllabus publish in February 2022. Dhaka Board Offical Website is given this notice. Same time your most popular website has given this notice. If you want to download this notice we given it as soon as SSC Short Syllabus 2022  by this page.
Many students searching SSC 2022 Dhaka Board Short Syllabus this post for them. By this post, we have given your subject a short syllabus. Download SSC Dhaka board short syllabus fastly by this page. Now given below is your group's SSC short syllabus.
SSC Short Syllabus Dhaka Board 2022
This tropic about Dhaka Board  SSC Exam Syllabus. Who is searching Dhaka board exam syllabus now you are right place. Because we were given by this page all subject Syllabus JPG and Pdf. Students can be download this information on this page.
The exam conducting board has released the SSC Short Syllabus for all the subjects recently for all the education boards commonly. The Short Syllabus is available based on the new syllabus. The Short Syllabus available here will help the candidates to score A+ in all the subjects. Every subject has equal importance and students should understand this as he or they can get good scores by giving importance to all the subjects and preparing thoroughly. Now download your Necessary info on this page.
SSC Routine 2022 Pdf
SSC Short Syllabus Dhaka Board All Subject
Bangla 1st Paper
Bangla 2nd Paper
English 1st Paper
English 2nd Paper
Math Syllabus
Islam and moral education
Buddhist Religion and Moral Education
Career Education
Christo Religion and Moral Education
Hindu Religion and Moral Education
Science Group Subject Short Syllabus 2022 Download
Chemistry
Biology
Higher Math
Physics
Business Studies Group Short Syllabus 2022 Download
Accounting
Business Ent.
Finance and Banking
Humanities Group Short Syllabus 2022 Download
Civics
Home Science
Economics
Agriculture
Science
ICT
Arts and Craft
Bangladesh and Global Studies
Geography and Environment
History
Physical Education
SSC Bangla Short Syllabus Dhaka Board 2022
Bangla is the mother tongue of the students and so it is one of the subjects for the candidates appearing in the SSC exams 2021. Even though studying and understanding this subject is easy, when it comes to the grammar part it is somewhat difficult. However, SSC Bangla's 1st Paper Short Syllabus 2022 and the second paper Short Syllabus will guide you to prepare it easily and score well in the exam. Check out the SSC  Bangla Short Syllabus here. https://dhakaeducationboard.gov.bd/
We were also given by this page SSC Routine 2022 Online by this page. Who wants to download this routine can be here.
Q. When Publish HSC Short syllabus Dhaka Board?
A. Second Time HSC Short Syllabus publish  February 2022.
Q. How To Download HSC Short Syllabus Dhaka Board Pdf?
A. Examiner Of 2022 HSC Short syllabus can be downloaded by this page.