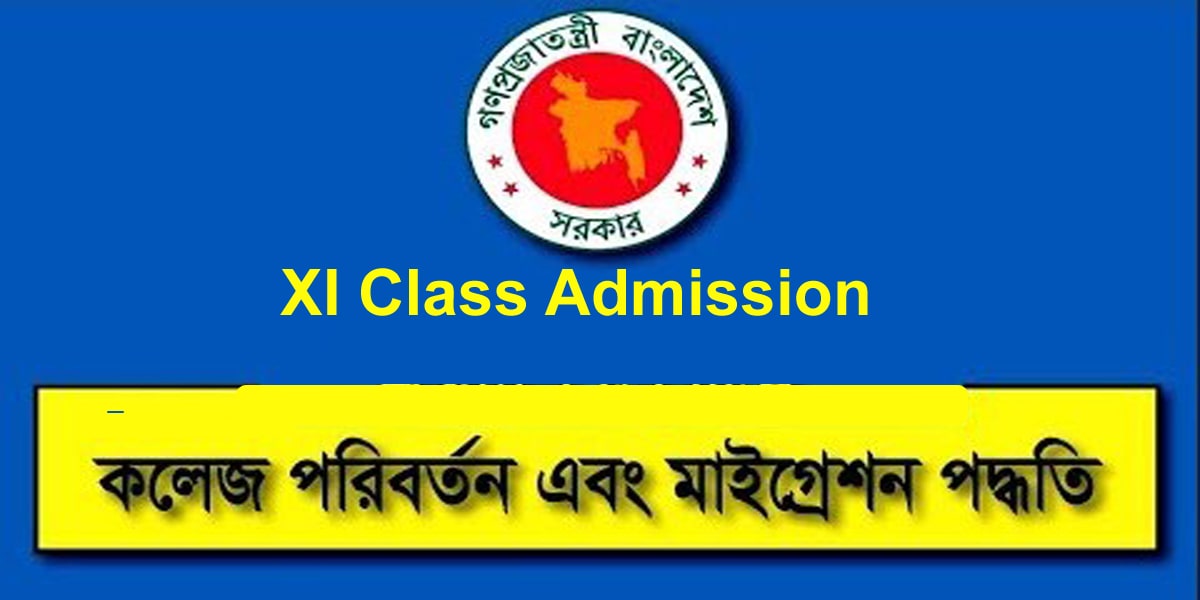 Students who are eligible for the 1st or 2nd merit list of the Class XI college admission process in the 2022 academic year will be able to apply for the above colleges if they do not like the college they get. And the process of changing this college is called migration. Let's find out the details of the migration method and migration result 2022.
What is migration: Migration means change. If you do not want to be admitted to the college where you got the chance, you can change the college through migration, and through migration, you can be admitted only in the upper colleges if there is any vacancy in the upper colleges.
How To Xi Class Admission Migration 2022
XI Class Admission Migration Apply
Example: You gave 10 college choices, you had a chance at college number 8, now you can migrate to colleges number 1-5. And before migration you have to pay 200 rupees without board charge to confirm the college.
In the migration process, you will be selected on the basis of merit and options in the application, subject to vacancies in the desired organization. After depositing the confirmation money, if you have not applied for migration, you will be finally selected in your current nominated college. At the bottom of the migration page you will find the Migration Choice option. If you do not want any change in your current nominated college then select the Migration option 'No' and submit the application. However, if you want any change in the current nominated college, follow the migration rules below
xi class admission result http://xiapp6.xiclassadmission.gov.bd/
Xi Class Admission Migration 2022
1 Only if you are enrolled in a college and have paid the confirmation fee can you apply for migration?
2. Now go to http://app.xiclassadmission.gov.bd/board/applicantLogin link for migration and login by providing all the necessary information.
3. After logging in properly, you will get various options in the left sidebar. Select the "Migration" option to apply for migration here.
4 | Now select the Migration option for migration 'Yes' and submit the application by giving priority to your choice.
College Migration Result 2022
Class XI Migration Result 2022 is an important issue for the students who want to get admission in class XI of the academic year 2020-2021.
College 1st Migration Results Published 2022
Class XI College 1st Migration Result 2022 will be released on 04 September 2020 (8:00 pm). Those of you who have applied for 1st migration can see the college 1st migration result from here.
College 2nd Migration Results Published 2022
After the publication of 11th class college 1st migration result, those who applied for 2nd migration will be able to see the results of college 2nd migration 2020 here on 10 September 2020 (8:00 pm).
Join us on Facebook to get more updates on college admissions.