Notice
GST Admission Seat Plan 2023 গুচ্ছ পরীক্ষার আসন বিন্যাস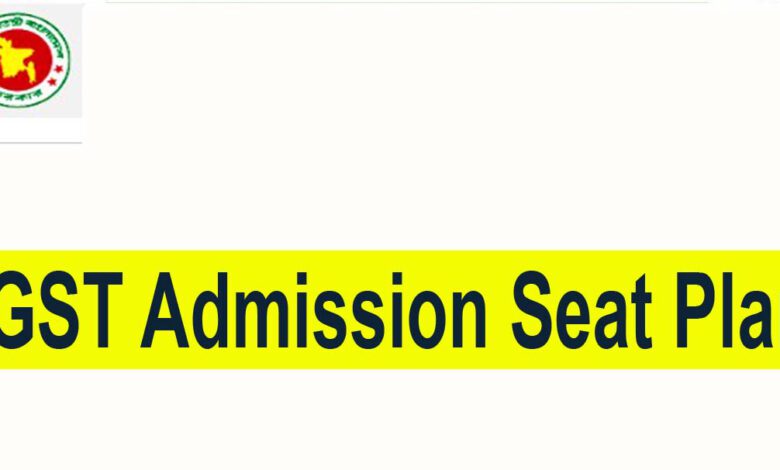 The integrated admission test of 22 universities under the cluster is going to start from  20th May to 03 June 2023. On that day from 12:00 noon to 1:00 a.m., the science department students will be examined in 19 university campuses of the country. Then on 20th May 'B' unit and 27th May 'C' unit admission test will be held. In 2023, GST admission will be held under A unit, B unit & C unit. If you are a GST admission then this article is very important for you. Here you can collect all the info about all unit GST admission info.
Instructions are given to arrive at the center at least one hour before the commencement of the examination. It has also been informed that no one will be allowed to enter the room after the commencement of the examination.
GST Admission Seat Plan 2023
In the instructions, the students have also been told that the admit card given online should be printed in colour. The admit card should have a color photograph and information of the candidate clearly printed. The candidate must appear in the designated seat of the specific room mentioned in the admit card. Admit card, attendance list, and answer sheet should have the same signature. Black ink ballpoint pen should be used in the answer sheet. Use of pencils is strictly prohibited.
At First Go to the Website: gstadmission.ac.bd
Then click on the login option
Provide Your USER ID and Password to log in
Then click on your "GST Seat Plan" option
Admission Test Date 2023
| A-Unit (Science) | B-Unit (Humanities) | C-Unit (Commerce) |
| --- | --- | --- |
| 03 June 2023 | 20 May 2023 | 27 May 2023 |
The instructions also state that the candidate should bring the admit card and original registration card of higher secondary during the admission test. The in-charge teacher will sign the answer sheet and admit card in the examination hall. The admit card should be saved for later use. Entering the examination hall with any other electronic device including a calculator is strictly prohibited.