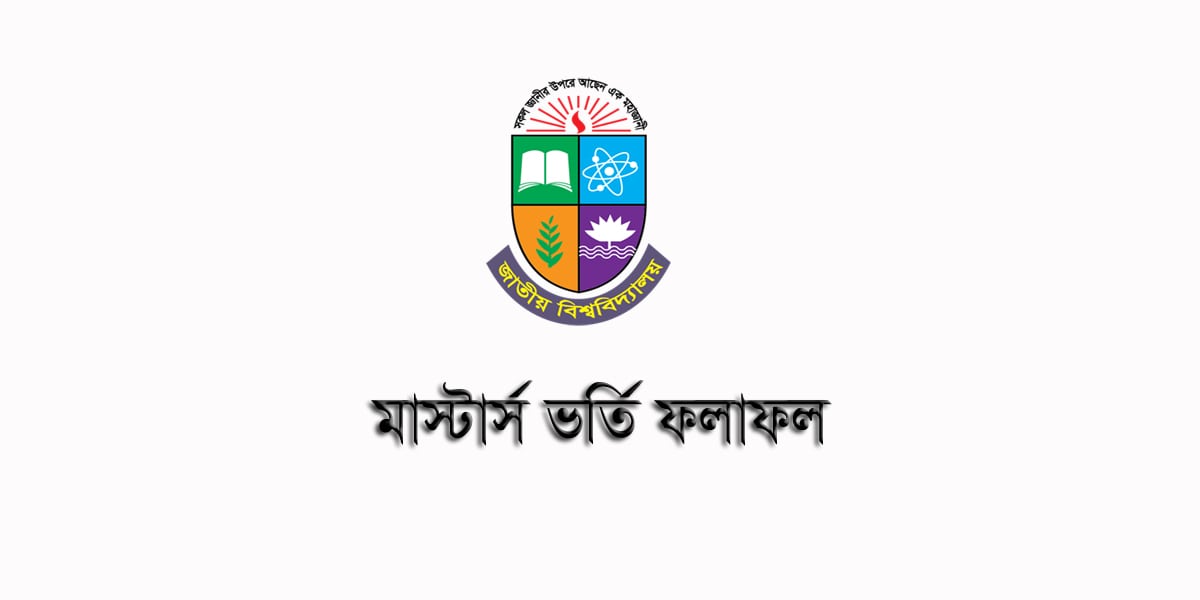 National University NU Masters Admission Result the Academic year 2021. National University Masters Result for 1st Part Admission 2021 Regular Session. You know Bangladesh's most popular Nu information publish website TestResultBD.com has published all updated information on this. Therefore, the National University Masters Regular program Admission Result 2021. Hence, Examiners will get Masters results in two ways one way is Online via the internet and another way is the SMS method. We have given both ways system below. Just check your Nu Masters result at the right time. So, Let's check the National University Masters Admission Result 2021 right now.
NU Masters Admission Result 2021
Dear Students you know every year the National University official website published this admission notice. Same time we have given this admission notice here. On our admission notice page, we publish this notice. Moreover, National University NU Masters Regular Part 1 Admission 2021 session 2021 will be published according to more Merit list wise for the admission 2021 academic session under the National University of Bangladesh. We have given all information about this.
So you can easily check your result on this page. Normally this exam result notice was published National university official page. Same time we have given this exam result on our page. So if you want to check your result can be here. Now you can check SSC Result 2021 On this page.
জাতীয় বিশ্ববিদ্যালয়ের মাস্টার্স (নিয়মিত) ভর্তি ১ম তালিকার ফলাফল প্রকাশ 
How to Check NU Masters Admission Result 2021.
                                                    Result page http://app39.nu.edu.bd/
Moreover, Candidates are able to check their admission results in two ways. One way is the Online system from www.admission.nu.edu.bd or www.nu.edu.bd/admissions. Hence, Students have to select the Masters Regular Course Login link and have to put the Roll number or Reg. Number and PIN code. And another way to check the result is via SMS. Now we have given your admission result and result related all info on this page. Now you can check SSC Result 2021 On this page.
Masters Final year Admission Result by online Can be Collect From Official site. Now Publish the Result you Will be Able to Collect From app1.nu.edu.bd. you have to log in with your Admission Roll and Admission Pin. Click below Link For Collect Result
Masters Admission Result by Mobile Message

Students will get results at 4:00 pm via SMS. Students can send the message at 4 pm from their personal phone. If any students want to check it online. They have to wait until 9 pm. The results of the master's part 1 National University admission website will be available after 9 pm.
SMS: NU <space> ATMF <Space> ROLL and send it to 16222.

For Example: NU <space> ATMF <space> 564524 and send 16222.
Through National University Masters Admission Result 2021 the Academic year 2021 session publish here. The application process was completed in November 2020. According to the University admission process Application fee received TK 300.
All Interested applicants are able to apply online from www.nu.edu.bd/ or admission.nu.edu.bd or app1.nu.edu.bd. They have a detailed application form which is set by the National University authority. All Honours XI  Class Admission Result and Degree Passed Students are applying for National University Masters Regular Admissions. Students have to give proper information to apply for National University Masters Regular Admission.
If any candidates have put any wrong information, their application will be canceled or rejected. Sometimes Online processes also reject invalid information. The Admission Circular for Masters Regular 2021. Don't be late to apply for national university master regular admission. It's better if you are interested; then must fill up an online application early. Sometimes sever goes to down. So, we suggest to all candidates to apply early.
National University Masters Admission Result
In conclusion, check the National University admission Result website: www.nu.edu.bd.The results are available on that day after 9:00 pm. So, If you need more information about NU Masters First Part Regular admission is available at the National University (NU) website www.nu.edu.bd, as well.